Blog Posts Hits: 191716
 On August 24th, a jury in a federal court in California ruled that Samsung had violated some of Apple's patents and awarded $1 billion in damages to be paid by Samsung – the amount that might be easily tripled.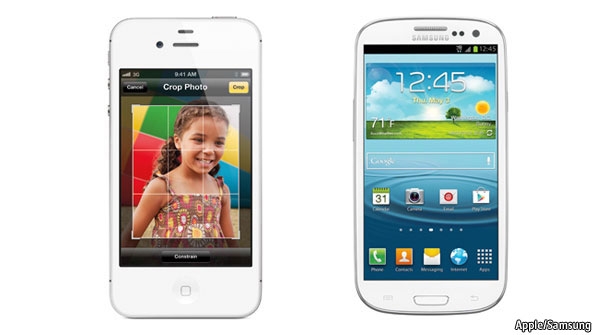 The Economist discusses implications for the tech world:
The outcome of the case will have significant repercussions in the tech world. For a start, it will encourage Apple to lob even more lawsuits at firms it believes are ripping off its intellectual property. It will also encourage other companies that make smartphones and tablets either to license patents from Apple or to modify the design of products to minimise the risk they will be hit with lawsuits too.
 Leaving aside the battles of tech giants, what does the verdict mean for the start-up companies?