---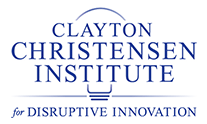 Improving information access or expanding students' social capital?
The startup Project Lever demonstrates an interesting straddling of these two strands of using technology for information sharing versus forging human connections. Project Lever is a tool that's gaining traction among numerous major universities who have heard for years how students struggle to find mentors and advisors for academic projects.
---

Database promotes undergraduate research.
The University of Notre Dame is currently in its trial phase of integrating a new undergraduate research database, Project Lever, as part of an effort to increase undergraduate research.
---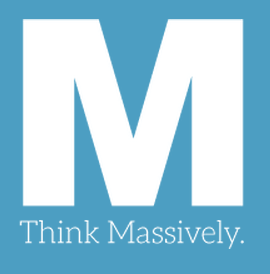 Harvard Aims to Make MOOCs More Interactive.
On March 31, the course "Innovating in Health Care" will launch on HarvardX (on the edX platform), taught by Harvard Business School professor Regina Herzlinger. The course will use Project Lever, a service designed by Herzlinger and colleague Svetlana Dostenko for matching students to advisors, to connect students with complementary interests and abilities.
---

Online Education Has a Loneliness Problem. Can Harvard Fix It?.
Herzlinger worked with Svetlana Dostenko to integrate Project Lever, a "sort of EHarmony for building businesses" into the edX platform. Project Lever was designed as a way to match students with the best resources for their research projects. In Herzlinger's course, students will use Project Lever to connect with classmates whose skills complement theirs.
---

Delving into data, study aims to improve and personalize massive online learning
Using aggregate data from HarvardX courses offered via the edX learning platform, the team aims to test whether there are substantive differences in learning outcomes (such as course completion and grades) and usage (time spent engaging with the course videos, assignments, and exams) between various student populations based upon self-reported information.
---

HarvardX To Examine Personalized MOOC Experience
Led by Sergiy Nesterko, a HarvardX research fellow, and Svetlana I. Dotsenko '10, founder of startup Project Lever, the study will take self-reported data from those enrolled in HarvardX classes, including country of origin, education level, gender, age, and usage of the course materials.
---

Massive Open Online Courses (MOOC) lessons for business leaders
Svetlana Dotsenko is the Founder and CEO of Project Lever, an educational technology company that matches students to advisors. Her company [...] is working with HarvardX and Prof. Herzlinger's course team to enable matching of students into small groups.
---

Recent Startups Founded by Harvard Grads Worth Looking Out For
Here are just a few notable startups founded by Harvard grads that are bringing fresh new ideas to their respective industries.
---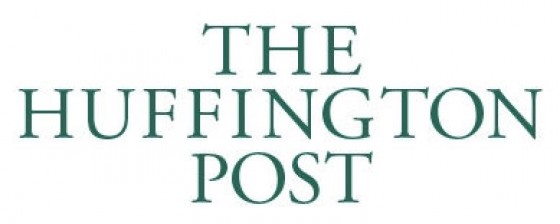 Why (and How) We Chose the Home Base for Our Startup
Perhaps the entrepreneurship space of the future is a blended model with an industry focus, which allows entrepreneurs to pick the elements that matter most to them.
---

Project Lever | New Resource for Finding Research and Funding Opportunities
Project Lever is a new initiative to help GS students identify research opportunities, grant and funding opportunities, and career advice and resources in a variety of academic fields.
---

New website to help GS students find faculty research.
Students at the School of General Studies will have an easier time finding grant opportunities and accessing faculty research with a new website, ProjectLever, which was launched this month.
---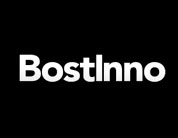 The Harvard-Born Brand Bound to Be the Platform Synonymous with Student Research.
When Svetlana Dotsenko was tasked with writing her thesis, the process of finding the professor at Harvard most aligned with her interests was a struggle. Although the College did its part to help, Dotsenko soon learned why students so easily sink or swim.
---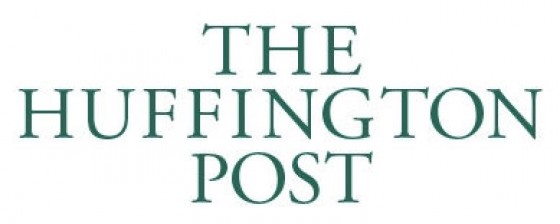 3 Steps to Starting a Great Research Project.
Make sure you do thorough research before you talk to the professor to know his or her work and current projects. Start by browsing departmental websites or using academic network tools like Project Lever, Vivo, or Scholar Universe.
---

eAdvising platform matches student researchers to professor mentors.
Project Lever, a new e-advising platform, helps students find professors at their institutions who specialize in their areas of interests. The algorithm ranks potential mentors by percentages to help learners find a perfect match - See more here.
---

eAdvising platform matches student researchers to professor mentors.
For many students, just starting a research project can be the tallest hurdle standing in the way of completing one. Nearly sixty percent of students at Harvard University who say they plan to do research projects end up graduating without actually doing so.
---

eAdvising platform matches student researchers to professor mentors.
Project Lever, which connects students to professor mentors, began in 2012 and is now in use at Harvard University, Tufts University, John Hopkins University and the Massachusetts Institute of Technology.
---

Senate Passes Several Resolutions.
Another resolution urges the administration to incorporate research resource aggregator Project Lever, which consolidates research opportunities, funding sources, previous theses and other materials for students interested in beginning research projects, into the university's systems.
---

SG also passed a proposal to make Project Lever available to students.
Rudra [Student Government President] said officials of other college student governments who were familiar with Project Lever said the product is beneficial for students. "I think that it [Project Lever] is really useful, and we definitely would love to see it at BU," he said.
---

Startup connects students to research resources
Though professors may spend their weeks lecturing, meeting with students, and mentoring advisees, much of their work outside of the classroom remains a mystery to most students.
---

New Startup from Harvard Grad
Project Lever recently began working with MIT. Note how library and research resources are one part of the matrix.
---

We at the Ivy Coach think having an online resource to connect students with potential thesis advisors is a great idea.
---

Winning the College Admissions Game | The Ivy Coach
We always love to highlight Ivy League entrepreneurs and today, we're bringing to your attention a startup founded by a recent Harvard graduate, Svetlana I. Dotsenko
---