Blog Posts Hits: 93778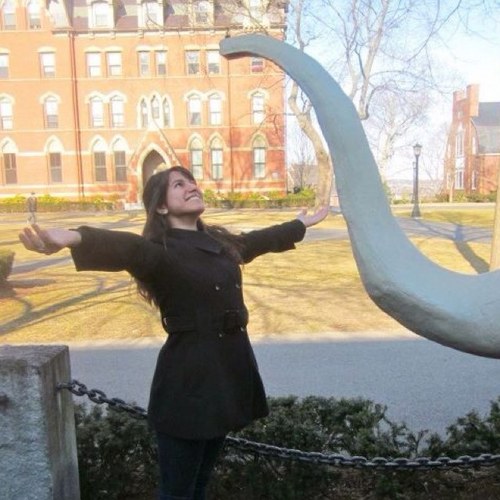 Our newest #Research Superstar is from Tufts University! Sara Khosrowjerdi is a sophomore majoring in Biochemistry and minoring in English.  She has been doing research since her freshman year in Professor Joshua Kritzer's lab in the chemistry department on projects involving synthesis of bicyclic peptides to target protein-protein interactions and synthesis of amino acids with olefin containing side chains.  Outside of academics, she is a member of the Tufts Primary Care Progress club. Miss Khosrowjerdi plans to graduate in 2014 and pursue a career in medicine.
On a separate but related note, Project Lever ran a very successful pilot in the Chemistry Department this Spring. We received a wonderful sign-up rate, had people from 10 department join the platform (even though we marketed to just one), and 100% of our users said they would recommend Project Lever to a friend! We are honored by this support and hopeful for more positive developments in the future. Stay tuned!!