Blog Posts Hits: 159645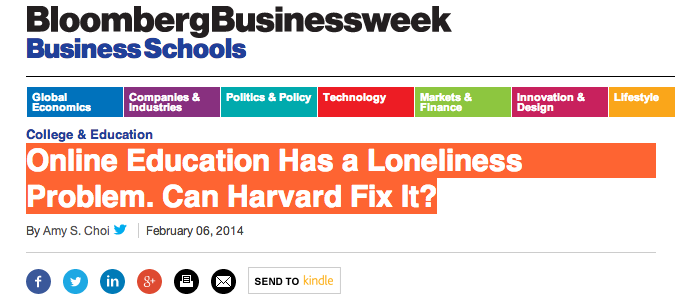 We are so excited and honored to be mentioned this week in Bloomberg Businessweek!! A friend of ours over at Harvard let us know that the folks at Bloomberg would be exploring the massive open online course, "Innovating in Health Care," which has partnered with Project Lever to connect students with each other for team projects. 
Normally, Project Lever matches students with the best resources online for their research projects - advisors, theses, grants, and courses. For professor Regina Herzlinger's class, offered online to the general public, Project Lever's platform will work to bring students together based on their skill sets and business plan ideas in regards to healthcare innovation. 
We cannot wait for the partnership to pan out for our pilot program. We await the day it goes live this Spring!  
Read the full article here!