Blog Posts Hits: 1595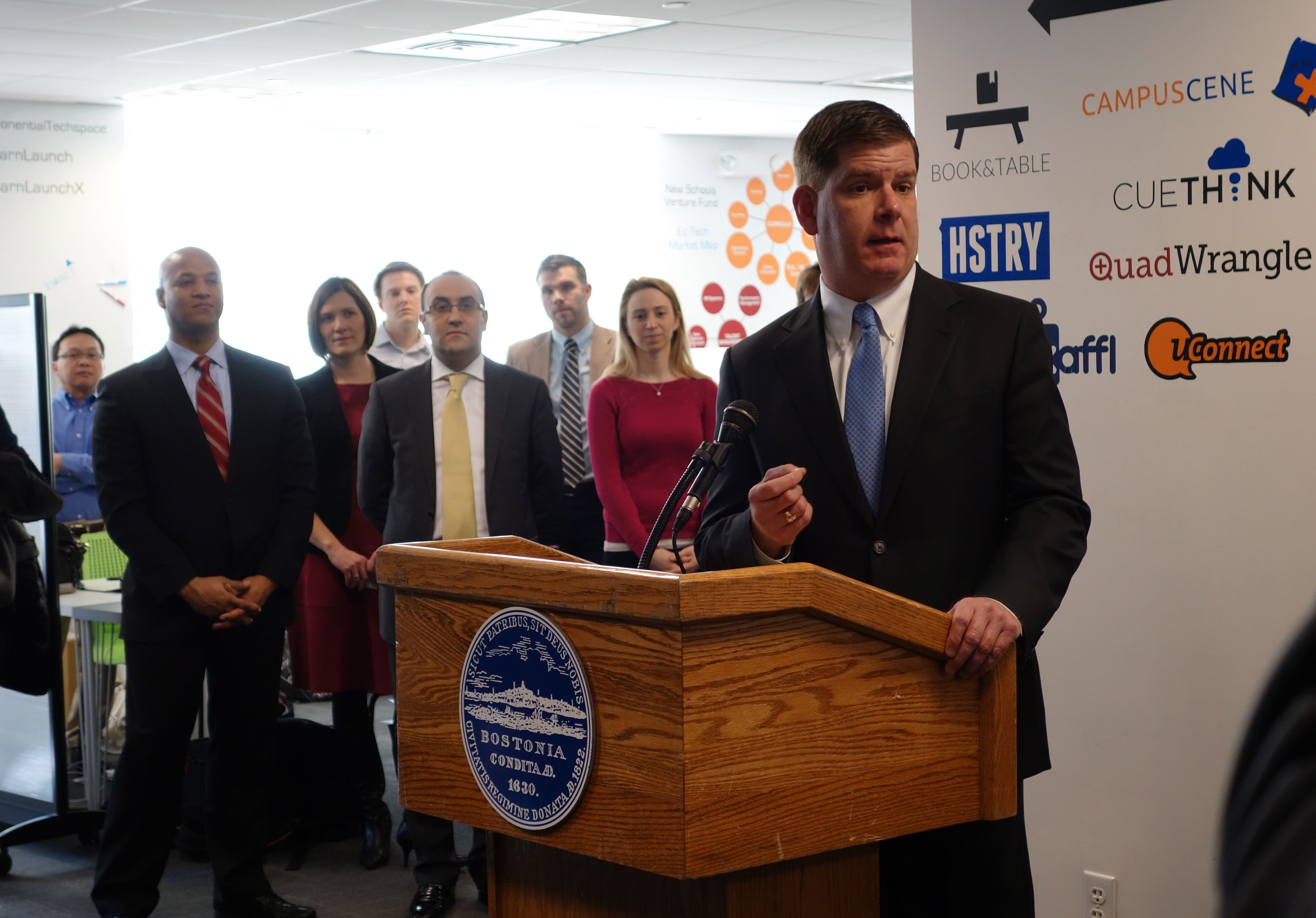 Our office space, comprised of dozens of startups in the EdTech industry, got a very special visitor today - the mayor of Boston! Mayor Marty Walsh was able to shake hands with Boston entrepreneurs and learn about how each one of our companies is innovating the industry. 
"We want [your companies] to grow. We want you to get big and then stay here in Boston. We are the center of educational innovation, " Mayor Walsh explained. He mentioned that a certain valley in California is trying to take the cake, but we will not let that happen. Walsh continued, "From Boston's Back Bay, to West Roxbury, to Mattapan, I would love for Boston to have entire buildings dedicated to entrepreneurs and startups."
Our office only comprises one part of a floor in this twelve-story building at 31 St. James Street that we call home in the Back Bay. Imagine if this entire building was buzzing with creative minds, collaborating, brainstorming, and launching new ideas into the cloud! And what if these innovation epicenters were all over Boston? We can't wait to see how the mayor will advocate for EdTech startups even more. 
We are so proud to be part of a cutting-edge environment. We thank the mayor for his words of encouragement and are extremely grateful for his support of our young company. Thank you, Mayor Walsh!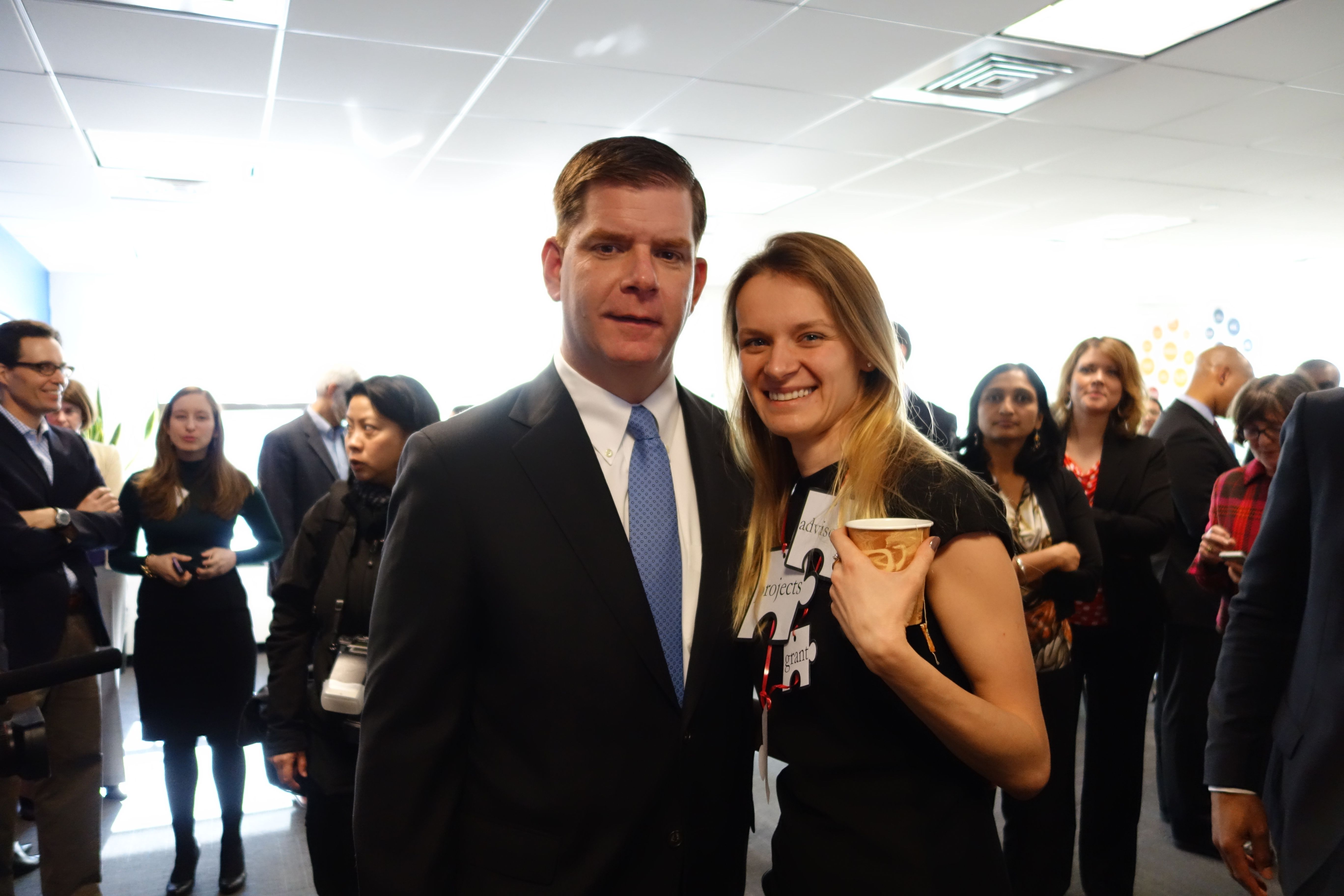 Mayor Marty Walsh with Project Lever CEO Svetlana Dotsenko